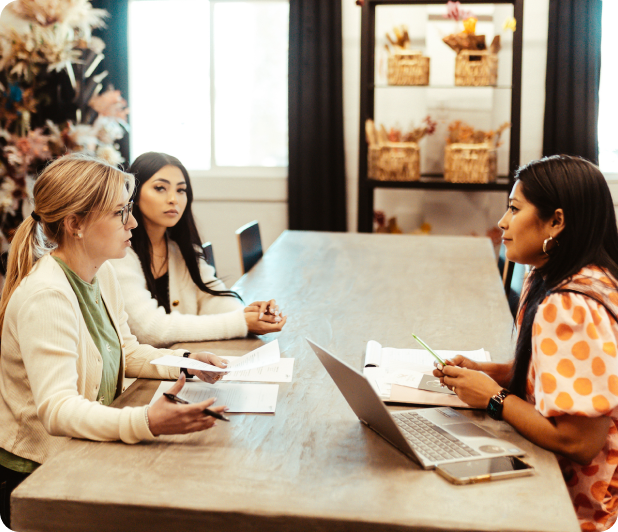 Becoming a Founding Member Company
Founding Members are companies, foundations and organizations that share our vision and are motivated to take action to make a scalable impact.
Overview
We enable companies to achieve their DEI goals, attract and retain diverse talent, develop their team and give back to the community.

We are a mentorship community dedicated to advancing the career potential of underrepresented talent.

Our mentorship technology platform connects students, early career professionals, experienced professionals and companies together.
We enable our community to have conversations so everyone can learn, develop and grow their careers. Our platform facilitates conversations with people in the know.
Founding Members receive special benefits:
Permanent Founding Member Status
All-Access Pass to Diverse Talent Community
Special Founding Member Profile
Special Founding Member Sponsored Group
Inclusion in Annual MS Top 100 Mentorship Event
Inclusion in first Mentor Spaces Top 100 Diverse Employers List
Inclusion in high profile media coverage
Annual Discount on Mentor Spaces Subscription
Highly visible commitment to underrepresented communities, DEI and mentorship.
Priority Access to participate in the Mentor Spaces Fund
15% of the membership fee is used to offset technology expenses for HBCUs & MSIs.
Limited to 100 Members. Complete this form to express your interest!